Net Living's aim is to deliver customized solutions to suit you and your business requirements, delivering fully operational systems, taking care of all the analisys, design, deployment and training on the solution.
We work with Microsoft, Linux and Mac Operating Systems, Office Suites, Mailing Management Systems, Broadband, Wireless and Networking.
Network cabling, network infrastructure and WiFi
Setup and Maintenance of server rooms
Installation of hardware and software
Telephony and Voip integration
Remote Access Management
Data Security and Backup
Cloud Solutions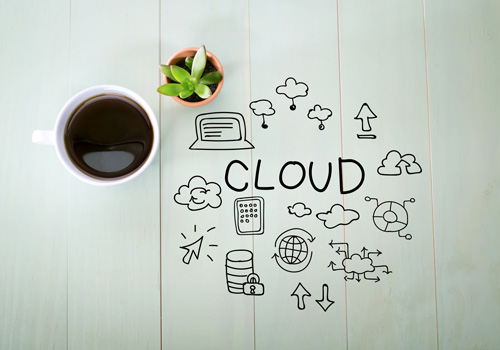 Automatic software updates
The beauty of cloud computing is that the servers are off-premise, out of sight and out of your hair. Suppliers take care of them for you and roll out regular software updates
Capital-expenditure Free
Cloud computing cuts out the high cost of hardware. You simply pay as you go and enjoy a subscription-based model that's kind to your cash flow.
Increased collaboration
When your teams can access, edit and share documents anytime, from anywhere, they're able to do more together, and do it better.
Work from anywhere
With cloud computing, if you've got an internet connection you can be at work. And with most serious cloud services offering mobile apps, you're not restricted by which device you've got to hand.
Document control
The more employees and partners collaborate on documents, the greater the need for watertight document control. Before the cloud, workers had to send files back and forth as email attachments to be worked on by one user at a time.
Security
Because your data is stored in the cloud, you can access it no matter what happens to your machine.
Competitiveness
Wish there was a simple step you could take to become more competitive?
Net Living offer to its customers different Cloud Solutions: 
Mail and Office services
Private cloud for a full management of the virtual infrastructure
Hybrid cloud for a private e public cloud optimisation
Public cloud per fast access of your data and application from any device
Cloud backup